New Arrivals Banarasi Suit
Pure Chanderi Silk Saree
Discover the beauty of Pure Chanderi Silk sarees, a blend of elegance and luxury. Explore our collection of Pure Chanderi Silk sarees, that radiate a touch of sophistication to your wardrobe.
Wedding
Discover the beauty of Banarasi suits, that are a perfect blend of tradition and style. Enfold the rich culture of India with our exquisite collection of Banarasi suits, ideal for formal and casual events.
Katan-silk saree
Katan Silk sarees, exude a fusion of beauty and luxury. Elevate your style with our exquisite collection of Katan Silk sarees, perfect for any occasion or celebration.
Lucknow chikankari
Experience the grace of Lucknow Chikankari, a cherished art from the land of nawabs. Explore our captivating collection of Lucknow Chikankari, perfect for those who appreciate timeless craftsmanship
Customer Stories
"I really love your products they are very pretty and beautifully made"
Dr. Namita
"I love the versatility of these kurta sets - they can be dressed up for formal events or dressed down for casual outings. Also added a touch of cultural charm to my wardrobe. They are a must-have in every fashion-conscious individual's collection as they offer a refreshing twist to traditional wear. Always made me feel confident and elegant."
Diksha Gupta
"I love how versatile kurta sets are, they can be dressed up or down, suiting both formal events and casual outings The intricate designs and vibrant colors of kurta sets add a touch of elegance to my wardrobe, ensuring I always stand out. With these breathable fabrics and relaxed fit, it provides unmatched ease, making them a staple in my everyday wear."
Radhika Tiwari
"Absolutely love the kurta set! The fabric is soft and comfortable, and the fit is perfect. The intricate embroidery adds a touch of elegance to the outfit. I bought this kurta set for a special occasion, and it exceeded my expectations. The colors are vibrant, and the design is stunning. Received so many compliments!"
Isha Agarwal
"Highly recommended kurta set! The quality is top-notch, and the breathable fabric keeps me comfortable all day long. I can easily dress it up with accessories or keep it simple for a relaxed and chic look! This kurta set is a wardrobe must-have! The fusion of traditional and contemporary elements makes it stand out."
Divya Jain
"My new favorite outfit! The kurta set strikes the perfect balance between traditional and contemporary fashion! Great quality and value for money. I'm impressed with the attention to detail in the design. The colors and patterns on the kurta set are so vibrant and eye-catching."
Tanya Channa
"Perfect for weddings, festivities, and special occasions, our Banarasi silk sarees drape elegantly and gracefully, making you the center of attention wherever you go. Whether attending a casual gathering or a formal event, it adds a touch of sophistication to my ensemble. The product reflects the spirit of a contemporary woman with an appreciation for tradition."
Shweta Sharma
"I recently purchased a gorgeous saree, and I must say, it exceeded all my expectations! The fabric was soft and comfortable to wear, and the colors were even more vibrant in person than they appeared online. The intricate embroidery and design work were truly a work of art. I received many compliments when I wore it to a family function, and everyone wanted to know where I got it from!"
Shalini Mishra
"I'm in love with my new kurta set! It fits perfectly, and the colors are beautiful. The fabric is lightweight and perfect for the summer season. The outfit is elegant and suitable for formal events, but I can also dress it down for casual outings. The delivery was fast, and the customer service team was responsive to my queries. I'm thrilled with my purchase and would highly recommend this brand to others!"
Nimisha Jain
"The fit of the kurta was perfect, and the matching bottoms were both stylish and comfortable. I received numerous compliments on the outfit when I wore it to a family function. The attention to detail and craftsmanship is evident, and it truly stands out among other traditional outfits. Whether it's for a special occasion or a casual event, you'll look elegant and sophisticated in these outfits."
Rupal Yadav
MEDIA COVERAGE
Grateful to Social Platforms for such overwhelming coverage.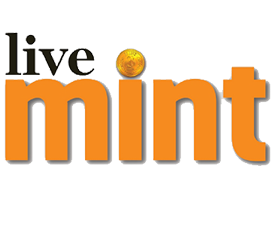 Track Order
Return Policy
Know Your Craft
Shipping Policy